Tweet
Share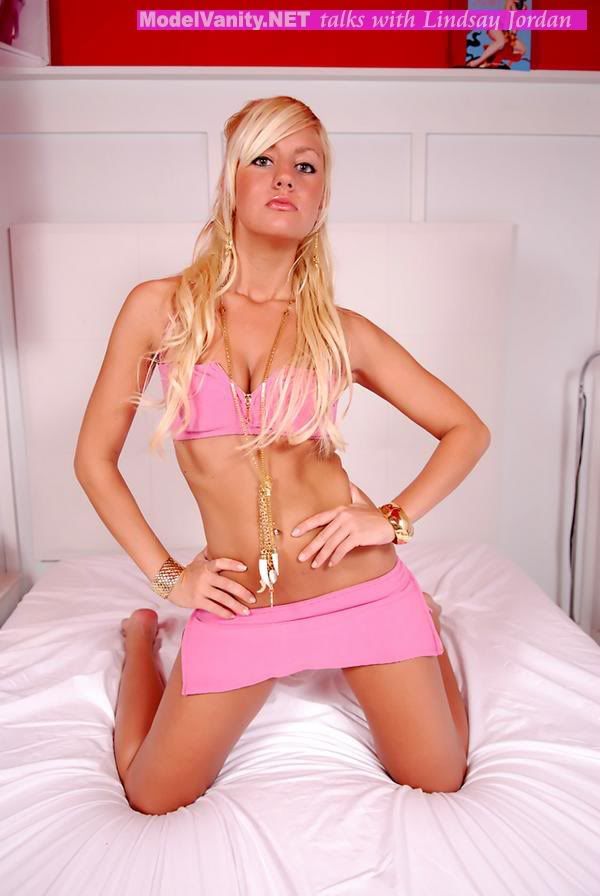 Name:
Lindsay Jordan
Website: myspace.com/LindsayJordan1
Height
5'5
Weight
103
nationality:
Dutch, Italian
Hometown:
Manhattan
DOB
03/16
Turn On:
Funny
Turn Off
cocky
Skills
everything under the sun:)
Ink? How many?
No
Occupation:
Student/ Model
Favorite Designer:
Betsey Johnson/Free People/ Marc Jacobs
Favorite Photographer?
Marlon Munoz (#1 on my tops) So great!
Runway or Glamour?
both
Sexiest Man?
Johnny Depp "Ohhh Baby"
Sexiest Woman?
Any woman who loves herself for who she is:)
Favorite Digital Gadget?
iPod "I sing like a rockstar" and my MACnotebook "internet junkie"
Tropical or Cold climate?
Both Love the beach... but a totally snow bunny!
Favorite Car?
Ferrari FXX- red
Favorite food?
or Drink?
I



Favorite Music?

Rock, Punk, anything fun:)

Vegas, Miami, Hollywood, Ibiza, Paris, London?
Hmmmm.... Well, I live next to Miami:) BUT... Anywhere can be fun with great friends.



So Lindsay, What was life growing up?

I have the best parents EVER! Everything is an adventure.



Where you popular in High School?

lol- Voted Best dressed! lol I'm real, love or not... I am who I am.



What is the first compliment you got?

Oh I donno....



How did you start modeling?

Nopi Nationals Car event



What was it like to pose the first time?

Fun... I loved it, I'm never shy. I'm the loud outgoing blonde in the group who makes friends with the whole room in one night.



Do you get nervous before your shoots?

Nope



How long have you been modeling?

4 years seriously



What is your favorite type of pose?

Goofy, sexi, fun.... anything



What sets you apart from other models?

Beauty and BRAINS!!! The smartest blonde you'll ever meet, and the education to prove it:)



Who is your favorite model?

Kate Moss



What makes a good photographer?

Creative- you need to have the eye to set your models apart from the crowd.



What do you do to keep fit?

haha... I was born with a GREAT metabolism... Thanks mom:) But I have a very active life.



Are you enhanced?

Ahhh. NO



Any current exciting projects your working on?

YES!!! Soooo many. busy, busy:)



Ever thought about acting?

Yes, I has ever into Drama in high school...



What are you dreams/goals in life?

To be happy and healthy



Where will you be in 5 years?

I don't know, but what fun would it be, to know...



What can fans do to support your career?

Come see me at Car shows... Keep in contact with my myspace "become a friend" and read bulletins.



Do you like to travel?

YES!!!! I travel all the time with work:)



What is your favorite place to visit?

New York baby!



What Makes you feel sexy?

Sexy is a state of mind Xo



What is the best compliment you ever had?

"You break all blonde stereo types" -Communications PHD professor.



Who has been the most

insipiration person in your life?

My mother she's smart, and beautiful inside and out.

Any final farewell for fans?

Thank you for your support and never let anyone anyone you can't do something. XoXO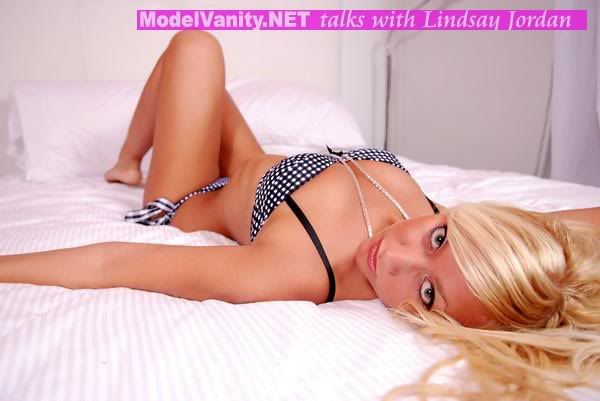 Share