Tweet
Share
Name:

Portia Mango
Website:
myspace.com/portiamango
Height:
5'8
Weight:
135
Measurements:
36 - 27- 37
nationality:
Caucasion
Hometown:
San Diego
DOB:
2-12-86
Languages Spoken:
English
Occupation:
Mother, Student, Model
Turn On:
Personality
Turn Off:
Negativity
Skills:
I am a great model, mother, and dancer (jazz, ballet, Modern)
Ink? How many?
1
Favorite Designer:
Chanel
Favorite Clothing Store:
Macy's
Favorite Photographer?
My Primary photog SAM
Runway or Glamour?
RUNWAY
Favorite Magazine besides ModelVanity?
elle, Vanity Fair
Sexiest Man?
My man
Sexiest Woman?
Jenna
Do you sleep naked?
no, what if there was a fire? lol
Favorite Digital Gadget?
My cell phone!
Any Pets?
No
Do it yourself type? (y/n)
absolutely
What 3 Items on a deserted Island?
water, chocolate, and cell phone
Tropical or Cold climate?
Tropical
Hyper or Chill?
a lil bit of both.
Favorite Car:
BMW
Favorite food? or Drink?
pasta & Salad and Water uuggh sounds lame but really I could live on salad.
Favorite Music:
Anything I can move to! I Love music
Vegas, Miami, Hollywood, Ibiza, Paris, London, Dubai, Hong Kong, Tokyo?
I will be visiting all the above.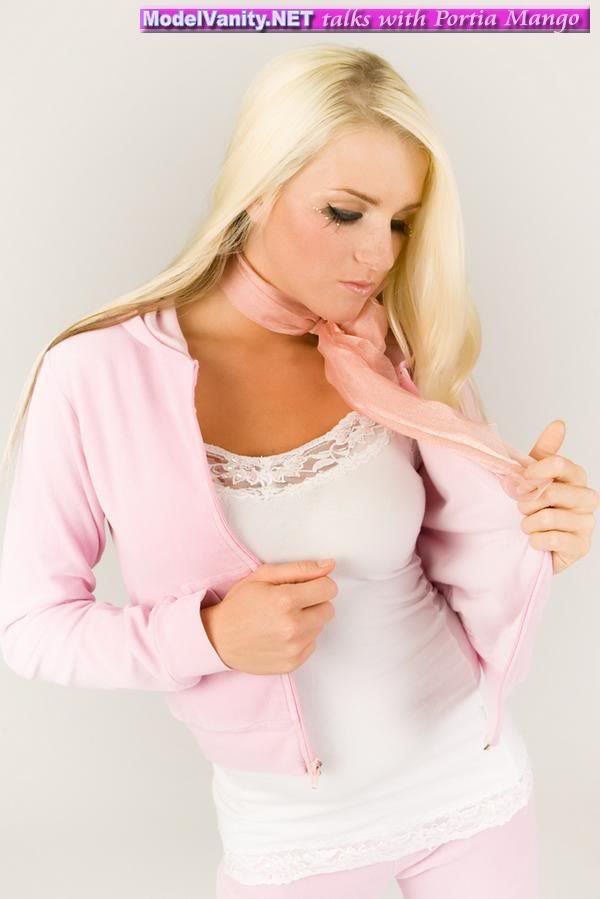 Portia, What was life like growing up?

My life growing up was a bit challenging. I was one of two girls and my mother was a single mother so we struggled. I had my first daughter when I was 15 so I had to grow up very fast. I worked very hard and graduated high school and have been attending college and working. I am proud to say that I am the mother of two girls and I am rockin!!
Where you popular in High School?

I was known don know if I was popular I was never picked on, so that is a good thing. lol I always made friends and to this day I still have a few good friends from high school and even a couple from elementary and middle. Girls you know who you are, I love you



What is the first compliment you get?

You have gorgeous eyes, then they see my legs..lol



How did you start modeling?

I have always wanted to model and never knew how to get into it until my friend told me about mayhem then I signed up in October of 2007 and have been booked ever since. :)



What was it like to pose the first time?

FABULOUS, modeling is my calling, it just feels so natural.

Do you get nervous before your shoots?

No, not at all.



How long have you been modeling?

Since Oct 2007



What is your favorite type of pose?

High Fashion poses



What sets you apart from other models?

My personality, attitude, and look



Who is your favorite model?

I would have to say Tyra Banks



What makes a good photographer?

A good photographer has a vision and know how to give direction



What do you do to keep fit?

Dance baby, I am a jazz and ballet dancer and i have to say that it is the best workout in the world nothing can compare, dance is my therapy.



Are you enhanced?

no



Any current exciting projects your working on?

A Calendar! yay Also, Portia Mango Designs my line of clothing.



What has been your most significant accomplishment in the industry so far?

Every opportunity I recieve as a model is significant to me. I am very thankful for every job I book.



Ever thought about acting?

Oh yes! I love acting.



What are your dreams/goals in life?

To be a fabulous mother and to be very successful in everything I do.



Where will you be in 5 years?

In 5 years I will be a successful model



What can fans do to support your career?

My fans I would like them to support me with lots of love and by believing in me and jsut pushing me to the top!

(MV - You can also help by giving this interview a 5!)





Do you like to travel?

Yes
What is your favorite place to visit?

Since I have never really been out of Cali i would have to say Vegas is my fav place to visit.



What Makes you feel sexy?

Just being me makes me feel sexy



Has anyone every tried to hold you back in life?

No, because I will not allow anyone to hold me back.



Is there a significant other in your life currently?

Yes



If you could meet anyone dead or alive, who would it be, and why?

I would like to meet Tyra Banks because she is amazing, her beauty, intelligence, and personaluty just shine. I just want to hang out with her it would be so fun!



What is the best compliment you ever had?

"You dont look like you had any children" :)



Who has been the most insipiration person in your life?

My children, they inspire me because I want the best for them and they show me how much they love me it is just so amazing how blessed I am to have such perfect children to take care of. They are truely my inspiration.



What advice do you have for upcoming models?

Be yourself! Stay humble nobody like a diva. Also, take very good care of yourself and never compromise what you stand for!



Any final farewell Message for fans?

To all my fabulous fans I love you dearly I thank you for your support.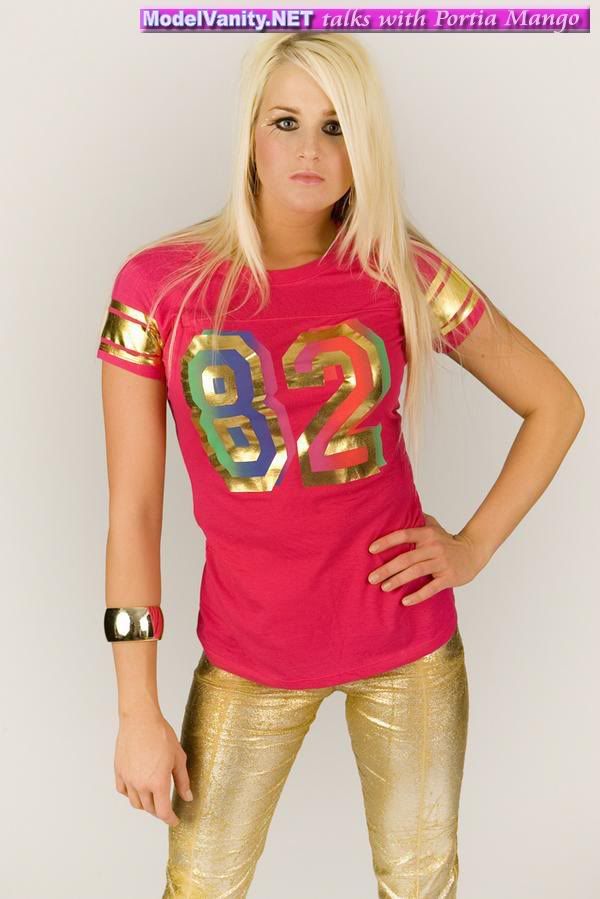 Share