Tweet
Share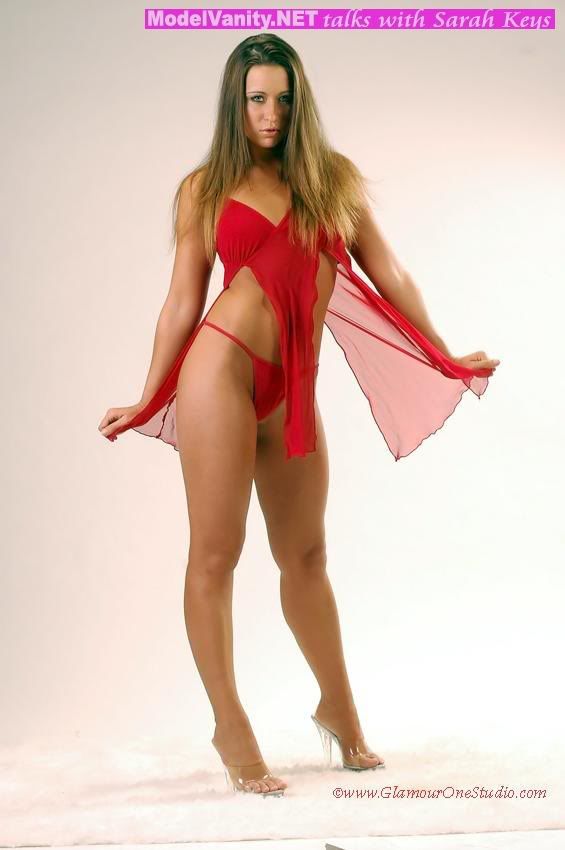 Name:

Sarah Keys
Website:
http://www.myspace.com/sweetsarah96
Height:
5'5
Weight:
120
Measurements:
34"25 1/2"36
nationality:
caucasion
Hometown:
philly. currently living in Maryland
DOB:
10/30/85
Languages Spoken:
English
Occupation:
Model/Actress
Turn On:
sexy lips, eyes, and honesty.
Turn Off:
flaunting money, cockiness.
Skills:
dance, writing poetry, sports
Ink? How many?
Two tats. on my lower back, very small
Favorite Designer:
Marc Jacob
Favorite Clothing Store:
D.E.M.O. best ever
Favorite Photographer?
Heather Drake
Runway or Glamour?
a little of both
Sexiest Man?
it's a tie between Cameron and J. Holliday
Sexiest Woman?
Jessica Alba and Adriana Lima
Do you sleep naked?
sometimes
Thong, Panties, Commando?
Thongs baby
Favorite Digital Gadget?
My Camera of course
Favorite Magazine besides ModelVanity?
Vogue
Favorite Possession?
my navigation system in my car. I'd be lost without it "literally"
Do it yourself type?
Yes
What 3 Items on a deserted Island?
A sexy man, A sexy man and a Sexy Man lol
(MV - I guess guys are items.... haha)
Tropical or Cold climate?
Tropical.
Hyper or Chill?
I can be both.
Favorite Car:
Viper
Favorite food? or Drink?
Philly cheese steak, and Bud light
Favorite Music
I love it all!
Vegas, Miami, Hollywood, Ibiza, Paris, London?
Hollywood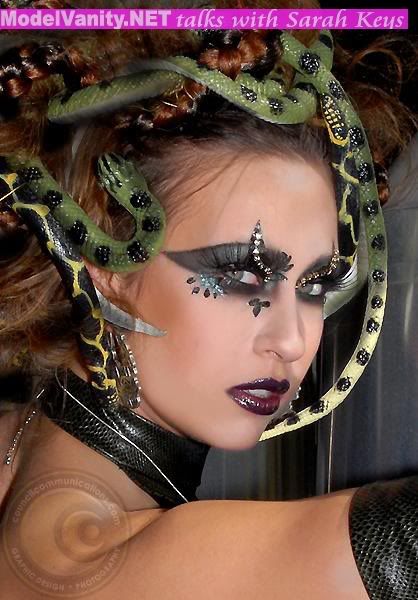 Sarah, What was life like growing up?


My life growing up was everything i could have asked for. I danced for most of my life, I lived with my mom and brother. Friends that always had my back, everything about Philly is nothing but good memories!!!



Where you popular in High School?


I was friends with mostly everyone. I am a people person, very easy to get along with so i like to think i was.



What is the first compliment you get?


You have beautiful eyes



How did you start modeling?


when I was 16 years old my brother saw a commercial for a modeling and acting school. he thought i would be great at modeling, so he called and put my mom on the phone with the director, and signed me up. after the schooling i got signed with my first agency and i've been modeling ever since. I do mostly freelance work as an independent model now.



What was it like to pose the first time?


It was amazing. After the first shoot. I knew this was it for me. It's definitely where my heart is at.



Do you get nervous before your shoots?


Absolutely Not! I love it. I am not a shy girl at all. I am so pumped up and excited for every shoot I do.



How long have you been modeling?


I have been modeling for 6 years now. since I was 16 years old.



What is your favorite type of pose?


I don't have a favorite. Just what ever I feel. Or it really depends on the assignment.



What sets you apart from other models?


I know how hard this industry really is. A lot of girls want to be models because they like the idea of it. I want to put the hard work into it. I am 100% dedicated to modeling. I don't think of anything else. This is what I'm supposed to do. a lot of models have a back up plan in case modeling doesn't work out. I don't, I refuse to let this not work out for me. It drives me to work even harder. No slacking!



Who is your favorite model?


who else but Tyra Banks.



What makes a good photographer?


someone who can make a shoot comfortable. who can capture a story in a shot. anyone who can take a photo and put it in front of 100 people and everyone who looks at it can see a different story in it is an amazing photographer.



What do you do to keep fit?


Well I reciently started going to the gyme. photoshoots alone are workouts lol a lot of bending and holding...



Are you enhanced?


Not at all. I am all natural.



Any current exciting projects your working on?


I am working with a couple companies, and working on a short film, a couple shoots on the way. I am always on the go to auditions and go sees and castings so I'm always excited for whats coming next.



What has been your most significant accomplishment in the industry so far?


I have been honored to grace the cover of a magazine. I was in my first film. I have really branched out.



Ever thought about acting?

Yep. I just recently started acting.



What are you dreams/goals in life?


To become one of the top Models/actresses of all time!



Where will you be in 5 years?

I will be in either NYC or California Living my dream.



What can fans do to support your career?


fans have a lot to do with where I go. Votes are always a helping hand. but most importantly, believing in me.



Do you like to travel?


I love to travel. I wish i could do more of it!



What is your favorite place to visit?


Philly, I love going back there it puts a smile on my face.



What Makes you feel sexy?


Being in front of the camera is definitely a confidence booster. I feel free. and being free is the sexiest thing ever.



Has anyone every tried to hold you back in life?

No one has ever tried to hold me back. everyone around me has always encouraged me to go after my dreams. Those are the type of people I surround myself with.



Is there a significant other in your life currently?


No. I don't really have time for a man. They can't seem to keep up with me :)

(MV - We suggest you date a race car driver =)



If you could meet anyone dead or alive, who would it be, and why?

I would want to meet my Grandparents. they passed away before I was born and I've heard the most amazing things about them. I would have liked to get to know them.



What is the best compliment you ever had?


I once had someone tell me my heart was beautiful as I was. For someone to compliment something other then my looks really touches me.



Who has been the most inspiration person in your life?


My mom has been the most inspirational person in my life. she always has my back and believes in me, more then anyone ever has. She has been through so much in her life that inspires me to be as good of a person as she is.



What advice do you have for upcoming models?


It's a lot of hard work but it's definitely worth it. There will always be people trying to knock you down but use those people to push even harder.



Any final farewell Message for fans?


thank you for everyone who has ever believed in me. Everyone giving me that extra encouragement. With out you all it would be a lot harder. I'm glad to know that for one I have fans. It shows me that i'll always have someone along my journey. And We're on for a long haul!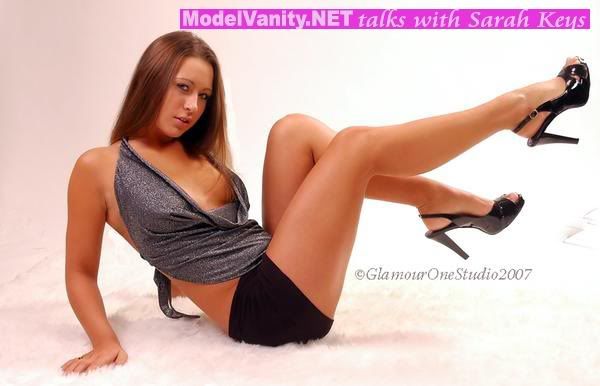 Share