Tweet
Share
Name:

KATIE CHONACAS
Website:
http://www.katiechonacas.com/
Height:
5"5
Weight:
115
Measurements:
32-25-32
nationality:
greek
Hometown:
livonia , michigan
DOB:
11-11-87
Languages Spoken:
greek, english
Occupation:
professional actor, model, singer
Turn On:
classy , dancing, adventure, shopping
Turn Off:
bad breathe, mean people
Skills:
running, making people laugh, organizing large events
Favorite Designer:
chanel and lanvin
Favorite Clothing Store:
chanel
Favorite Photographer?
robert sturman
Runway or Glamour?
um, both
Sexiest Man?
my bf
Sexiest Woman?
natalie portman
Do you sleep naked?
no
Thong, Panties, Commando?
ALL
Favorite Digital Gadget?
my dv camera and my mac labtop
Favorite Magazine besides ModelVanity?
W, seventeen
Do it yourself type? (y/n)
of course
What Items on a deserted Island?
sun screen , water,
Tropical or Cold climate?
alwayz tropical
Hyper or Chill?
depends
Favorite Car:
any old classic car all dolled up
Favorite food?
or Drink? frech fries, vitamin water
Favorite Music
jazz and blues
Vegas, Miami, Hollywood, Ibiza, Paris, London?
all but london




So Katie, What was life like growing up?


a roller coaster ride. i was always getting into trouble and making people wonder, on their toes.



Where you popular in High School?

o yea, so popular, ha! i had different friends , all ages , older and younger from different schools. i liked having options and a variety



What is the first compliment you get?

my personality and hair.



How did you start modeling?


i was discovered by mary f. in michigan while competing in a teen beauty pageant.



What was it like to pose the first time?

it was very natural and so much fun!! i loved it from day one and wanted more...


Do you get nervous before your shoots?


when i started getting paid gigs i would get nervous. mostly because i knew they were expecting the best and some photographers were pushy and directed me so many ways it was overwelming and confusing. it made me self conscious and uncomfortable at times.



How long have you been modeling?


i have been modeling for about 8 years



What is your favorite type of pose?


my fav pose is when the photographer is up close doing beauty shots..i love profiles and flauting the left side of my nose and upper lip..i think its so sexy and demanding



What sets you apart from other models?


i dont care. i just go for it. they love me or hate me. just do one or the other- also, i feel as if i always remain positive and attitude IS everything.



Who is your favorite model?

kate moss, of course



What makes a good photographer?


letting a model go and be free. letting the model try their ideas as well as remaining calm but being excited.



What do you do to keep fit?

i think positive, i drink tons of water, i was a national champion runner so that helped me at a young age too mold what i have now



Are you enhanced?


no, i am all natural
Any current exciting projects your working on?
i just finished touring europe with 50 cent and the g-unit crew. we go back on tour in feb we will go too canada first then down under. im excited ..singing my new song that i wrote called "so n2 u" also, I am in the middle of producing 3 movies. one is my passion baby project. 10 million dollar budget with diane keaton. (MV - NICE!!!)
What has been your most significant accomplishment in the industry so far?
Acting in films with robert de niro and al pacino; the film is called
righteous kill
and it will be out this august!! also, filming a movie with jessica simpson , i play her best friend. it will be out this april called
major movie star
.
also, i did a film with morgan freeman called
The code
. they will all be out in 2008 too see more you can visit www.imdb.com just type in my name.




What are you dreams/goals in life?


one of my main dreams and goals is to do a large hair campaign here in the states!!! I love pantene pro v~~ I have done campaigns in europe and asia but not a large one here...YET!!! also, a lead in great film with someone like Natalie Portman, reese witherspoon, angie jolie and evan racheal wood.



Where will you be in 5 years?


haha, based in la but traveling all over the world!~~~



What can fans do to support your career?


hopefully they just enjoy my work and my choices



Do you like to travel?


i love traveling; in the last year ive been to spain, greece, paris, london, scotland, austia, prauge, budapest, roma, milano, venice, miami, nyc, connecticut, st. lucia, bahamas, jamacia, grand cayman, michigan, to name a few (MV - I've been to Tijuana... lol)



What is your favorite place to visit?

Greece, of course , paris




Has anyone every tried to hold you back in life?


yes, of course, however, i am quick too find out and i get away from them asap!!! i do not like being around negative people or people who TRY and hold me down...it's not possible..i'm unstoppable!~~



Is there a significant other in your life currently?

yes, he is a man of wonder



If you could meet anyone dead or alive, who would it be, and why?


all the poets. i am a creator of life and love too be enhanced by the beauty of words.



Who has been the most inspiration person in your life?


my gia gia (grandma in Greek) she is so sweet , my back bone, my life. she supports me 100% and i can tell her anything



What advice do you have for upcoming models?


know history, research, go online and be educated.

starting out always take someone with you to your shoots and leave address and numbers of where you are going.

be on point and be yourself. if you dont love yourself then no one will



Any final farewell Message for fans?


Thank you for reading and thank you for supporting. stay positive and reach for all your dreams and goals. be incredible and be unforgettable....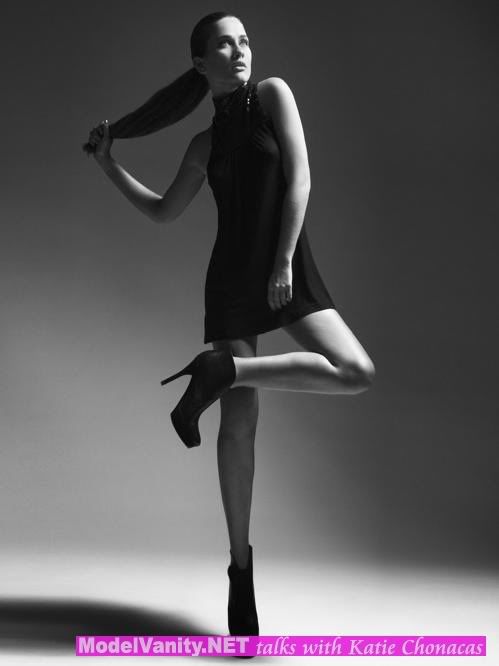 Share