Tweet
Share
Name:

Jessica Lauren
Website:
MadModel.net
and
myspace.com/LILMISSJL86
Height:
5'5
Weight:
130
Measurements:
34 - 27 - 37
nationality:
Caucasian
Hometown:
Madisonville,TN
DOB:
June 20th 1986
Languages Spoken:
Only English but I am going to try to take up Spanish later.
(MV - MiVanidad.com coming soon)
How long modeling?
I have been modeling full time since May 06
Occupation:
model :-p
Nickname?:
Jess
Turn On:
ab and bicep muscles... mmm
Turn Off:
people that have a negative view of life
Skills:
motivation speaking,promotions and walking in heels. ;)
Ink? How many?
I have one tatoo... it's a music note. ;)
Favorite Designer:
Amanda Bynes
Favorite Shoes:
Just too many to pick from. lol
Favorite Makeup:
I use a little bit of everything.
Favorite Fragrance:
adidas
Favorite Clothing Store:
Victoria's Secret
Favorite Photographer?
I have been able to work with so many great photographers. There really is no way to choose.
Runway or Glamour?
Glamour
Favorite Magazine besides ModelVanity?
Savvy.com
Sexiest Man?
my husband baby. ;)
Sexiest Woman?
Angelina Jolie
Do you sleep naked?
sometimes.
Thong, Panties, Commando?
thong-th-thong thong thong
(MV - Sounds like a song)
Favorite Possession?
do my kids count? haha
PC or Mac?
PC
Any Pets?
not right now,no
Do it yourself type?
(y/n) not on most stuff,no
What 3 Items on a deserted Island?
water,mirror a comfy bed!
Tropical or Cold climate?
tropical
Hyper or Chill?
hyper
Favorite Car:
viper
Favorite food?
cereal - seriously or Drink? milk
Favorite Music:
hip hop
Bedtime?
I usually crash about 10. yeah I'm a loser. ;)
Vegas, Miami, Hollywood, Ibiza, Paris, London, Dubai, Hong Kong, Tokyo?
ah Hollywood!!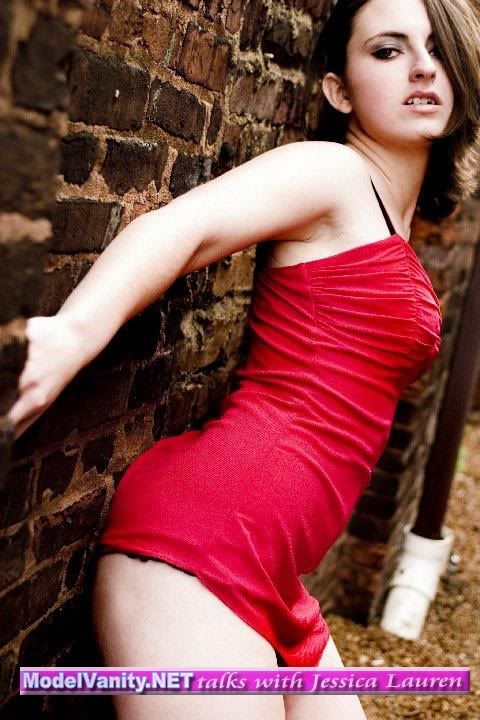 Jessica, what was life like growing up?

Well my father was an evangelist so we traveled a lot. There was always a new interesting place and something cool to check out. On the downside I had to continue to leave all of my friends spread along the east coast. I had a very loving family
so that made it so much easier!



Were you popular in High School?

Oh yeah. I was the most popular kid in my class and the teachers pet... it did help that I was the only kid in the class since I was homeschooled. lol


What is the first compliment you get?

The first compliment I get it usually about my eyes. :)



How did you start modeling?

I started working promotions and then things opened up for print and I found my love of taking glamour shots!



What was it like to pose the first time?

The first time that I posed I was kind of all over the place but my photographer really helped me get going in the right direction. now look at me. ;)



Do you get nervous before your shoots?

I used to but now if I get butterflies it's just because I am excited to create a new more awesome image!



Your most embarassing Model shoot moment?

I'm not really sure. Maybe I've done a really good job of blocking that memory out? ;)



What is your favorite type of pose?

I really love doing insane crazy poses and twisting my body around. lol



What sets you apart from other models?

Well unlike some models I understand that this is a business. when I get to a job I make sure that I really make the most of mine and my clients time. I also make sure to get there ON TIME!



Who is your favorite model?

Tyra Banks



What makes a good photographer?

A good photographers knows how to get the best angle on you and knows how to work the lighting


What do you do to keep fit?

I work out every day. I never miss. Lots of walking!



Are you enhanced?

nope... all natural



Any current exciting projects your working on?

I've got a lot of things in the works. I am most excited about doing my feature shoot for savvy.com and walking in the Aswad Abasi runway show in D.C.



Ever thought about acting?

Yes. I would love to try my hand at acting.



What are you dreams/goals in life?

My dream is to be able to go on tour working with my family. Traveling all around yet taking my kids and hubby along for the ride. =)



Where will you be in 5 years?

On the cover of every major magazine. ;)



Do you like to travel?

yes! I love traveling.



What is your favorite place to visit?

I really enjoy going to Florida. The ocean is beautiful.



What Makes you feel sexy?

I always feel sexy! Except for maybe when I roll out of bed. I need a little help then. ;)



Has anyone every tried to hold you back in life?

My ex husband was a real jerk. he would have held me back but you see where that got him,ey? ;)



Is there a significant other in your life currently?

yes. I am married and we are coming up on our 1 yr anniversary!

(MV - Congrats!)





What can guys do to be more attractive to women?

Get dressed up! Gel the hair and smell good. Yeah!



If you could meet anyone dead or alive, who would it be, and why?

Janice Dickinson... she is very... unique but I think I could learn from her.

(MV - We met her twice.........)





What is the best compliment you ever had?

I was once told that no matter what,even if I was covered in mud and hadn't slept in days, I would be totally gorgeous and perfect. - I think I cried a little. lol



Any Sex Tips?

Girls... don't be afraid to get freaky!



Who has been the most inspirational person in your life?

my mother is a great inspiration to me. She is so strong!



What advice do you have for upcoming models?

Don't sit on your butts waiting for work to come! Get out there and work it. ;)



What can fans do to support your career?

Make sure to check and see if there are any contests that I am in and vote for me! Please. :)



Any final farewell Message for fans?

To all of my fans/friends... thank you for being there for me. Without you there would be no need for me!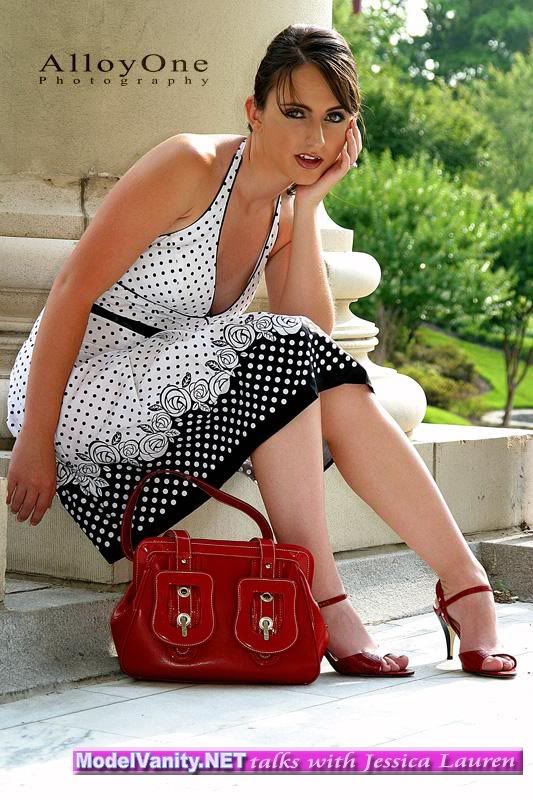 Share