Tweet
Share
Name:

Model Misz Kendra
Website:
Myspace.com/hazeleyez817
Height:
5'4"
Weight:
115
Measurements:
34-27-36
nationality:
African American
Hometown:
Fort Worth, Texas
DOB:
May 25th 1988
Languages Spoken:
English
Occupation:
Student/Model & Eyeware Consultant
Turn On:
Nice Smile, Body & Sense of Style
Turn Off:
Bad Breath and dirty shoes
Skills:
Singing & Socializing
Ink? No How many?
None
Favorite Designer:
Dior
Favorite Clothing Store:
Windsor
Favorite Photographer?
Rashaan Jackson
Runway or Glamour?
Glamour
Favorite Magazine besides ModelVanity?
Vouge
Sexiest Man?
Chris Brown
Sexiest Woman?
Eva Pigford
Do you sleep naked?
No
Thong, Panties, Commando?
Panties
Favorite Digital Gadget?
My Digital Camera!!
Favorite Possession?
Pear earrings from my grandmother
Any Pets?
I have two Turtles
Do it yourself type?
(y/n) yep!
What 3 Items on a deserted Island?
Water, Lip Gloss, Beachtowel
Tropical or Cold climate?
Tropical
Hyper or Chill?
Hyper
Favorite Car:
2008 Acura TL type S
Favorite food? or Drink?
anything Pasta
Favorite Music ?
Alternative & RnB
Vegas, Miami, Hollywood, Ibiza, Paris, London, Dubai, Hong Kong, Tokyo?
DUBAI & HONG KONG would be awesome



What was life like growing up?

Life was INTERESTING, my family moved around alot so i learned how to mix and mingle with different crowds and people at a young age! It has helped me be more open minded.



Where you popular in High School?

I was well known in school, I wouldnt say i was the most popular but i was in the IN crowd!



What is the first compliment you get?

"Are those your real eyes? They are so beautiful."



How did you start modeling?

Through a Local Houston Photographer who noticed my natural talent =)



What was it like to pose the first time?

It was akward i didnt know if i was doing the same pose over and over or if i was getting like all the pros.



Do you get nervous before your shoots?

Depends on who i am shooting with! My first shoot i was a nervous wreck i couldnt stand still.



How long have you been modeling?

Almost a year, yes i am new to the modeling industry



What is your favorite type of pose?

Any! i love looking into the camera from all angles...



What sets you apart from other models?

I am very determined, I dont think i am better than anyone and i understand it takes a team(photographer/MUA/Wardrobe stylist) to make something amazing --> i am the canvas


Who is your favorite model?

Naomi Campbell



What makes a good photographer?

One Who is open minded, respectful, and creative



What do you do to keep fit?

I do Water aerobics & of course maintain Healthy diet



Are you enhanced?

No not at all



Any current exciting projects your working on?

Model 4 Dub carshow 2008



What has been your most significant accomplishment in the industry so far?

I have done a Few Fashion shows, one to mention, Latoya Lucketts industry Search Party & Fashion Show



Ever thought about acting?

YES!! i would love to get into acting



What are you dreams/goals in life?

As a petite size model, to work with the best & be in TOP magazines, Travel the world and take pictures



Where will you be in 5 years?

Just Graduating College! Traveling the world hopefully still modeling!



What can fans do to support your career?

Words of encouragement, knowing they are really there



Do you like to travel?

I Love to Travel



What is your favorite place to visit?

Miami, Florida



What Makes you feel sexy?

Having my Hair & Nails done


Has anyone every tried to hold you back in life?

Of Course, But what is life without a setback? I just took all the negitive energy and made it positive for me not them.



Is there a significant other in your life currently?

No



What can guys do to be more attractive to women?

Be more Respectful and buy the right cologne



If you could meet anyone dead or alive, who would it be, and why?

Tyra Banks i would love to hear her advice to take into consideration, it would help me be a better model!



What is the best compliment you ever had?

"You have a very Unique look, very VERSITLE, you will make it to the top"



Who has been the most insipiration person in your life?

My Friend & Photographer Tal Campbell, He has given me so much information, advie and taught me so much, helping me get started in the modeling industry



What advice do you have for upcoming models?

Stay positive beauty is viewed in many different ways, never draw attention to your "flaws" that is what makes you UNIQUE & that is beautiful



Any final farewell Message for fans?

You are the only one who can proove everyone else wrong! lets stay SExCii 4 the 08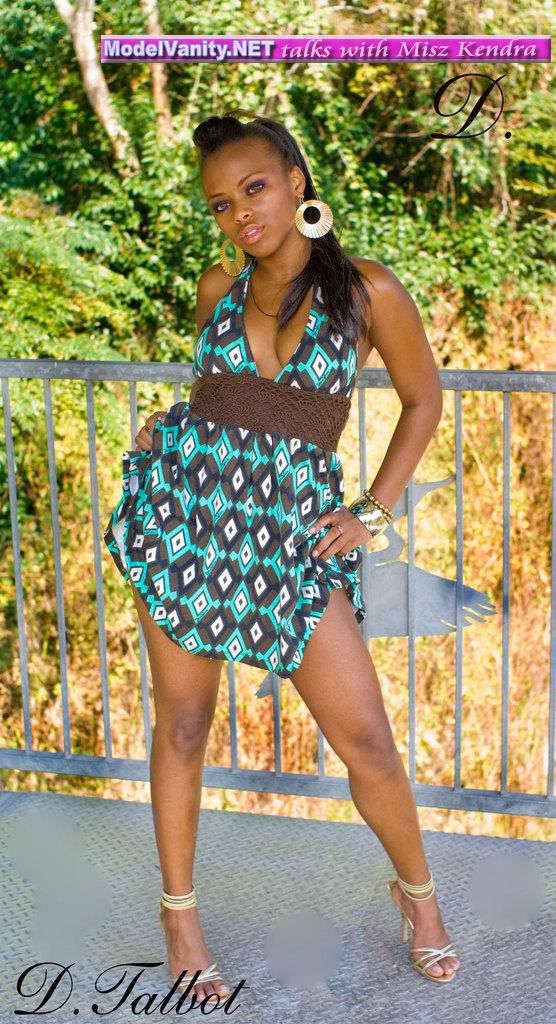 Share